'Declaration of War' UPDATE: China Furious with USA, Canada After Huawei CFO Arrest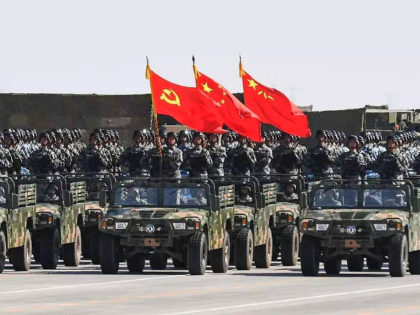 The arrest of a top Chinese technology executive by Canadian authorities acting at the behest of the United States is threatening to upend the Trump administration's efforts to sustain a trade truce with China.
The arrest of Sabrina Meng, the chief financial officer of China's largest mobile phone marker, has been condemned by Chinese officials, who are calling for her immediate release. The U.S. has reportedly requested Meng be extradited to New York, where she would reportedly face federal charges of violating Iran sanctions.
Iran sanctions forbid sale of telco equipment to Iran: Huawei's CFO is accused of selling Iran allot of equipment and being the person responsible.
---------------------------
background: Huawei is something like a small "new" Verizon in china (making telephone switches) who (a decade or two ago) RECENT GOT IN THE ANDROID MARKET. Huawei makes big global sales (while Apple and Samsung are popular in usa, Huawei is said to have overtook Apple as the #2 cell seller BY UNIT (ie, apple doesn't sell flip phones obama phones, samsung does and counts it)). Samsung is S. Korea btw.