One way foreigners steal USA technology: german instruments. (the most popular way - act as company employees in a big tech corrupt democrat environment)
germany and japan are big on microscopes (they've taken over the market) and sell microscopes designed to steal micro-electronic designs. they have a whole process of theft they sell the the buyer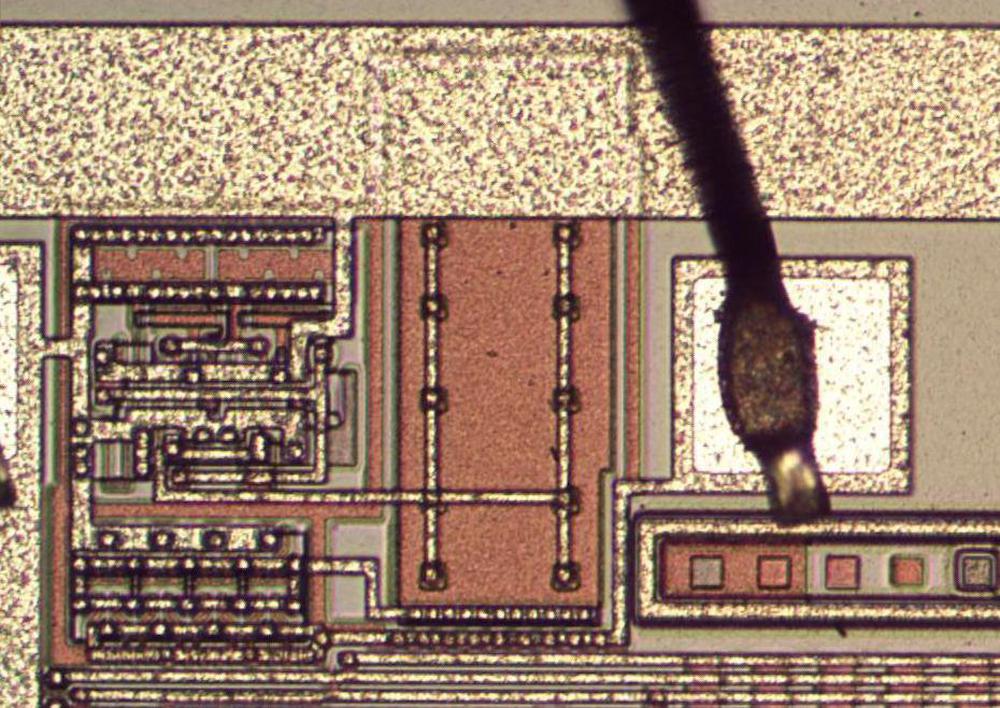 http://www.righto.com/2020/07/inside-8086-processor-tiny-charge-pumps.html
this is a far left "chinese ARM" promoting site that publishes designs of Intel and General Electric outside of copyright or knowledge of these companies
the process of opening up the chip, photographing it are from germany/japan while the muslim publishing the secrets - is funded by a government project (this one I believe is HILLARY CLINTON funded and operating in the USA)
"Removing the metal layer shows the circuitry more clearly, below. The large charge pump capacitor takes up the right half of the photo. Although microscopic, this capacitor is huge by chip standards, about the size of a 16-bit register. The capacitor consists of polysilicon over a silicon region, separated by insulating oxide; the polysilicon and silicon form the plates of the capacitor. On the left side are the smaller capacitors and the resistors that provide the R-C delay for the oscillator. Below them is the oscillator circuitry and the drive transistors."
they aren't stealing just the code, they are stealing the factory process, the design, everything, and using tax money to do it
(note - intel sells 8086 design information - AMD USA has bought some - but these foreigners won't pay even if they were given the money)
THIS PERSON, IN CALIFORNIA, IS SELLING A SERVICE OF OFFERING SCHEMATICS OF PATENTED USA PRODUCTS (not just intel, but newer apple products - including full teardown and parts list). MILITARY HARDWARE also.

THANKS TO: #obama #hillary

==========================
"I've been studying the guidance computer from a Titan II nuclear missile. This compact computer was used in the 1970s to guide a Titan II nuclear missile towards its target or send a Titan IIIC rocket into the proper orbit. The computer worked in conjunction with an Inertial Measurement Unit (IMU), a system of gyroscopes and accelerometers that tracked the rocket's position and velocity"
(the full photos and diagrams of the Titan II nuclear missile guidance system is analyzed and exposed for Iran China to see - funded by #Hillary state dept. This persons, btw, has been on CNN)