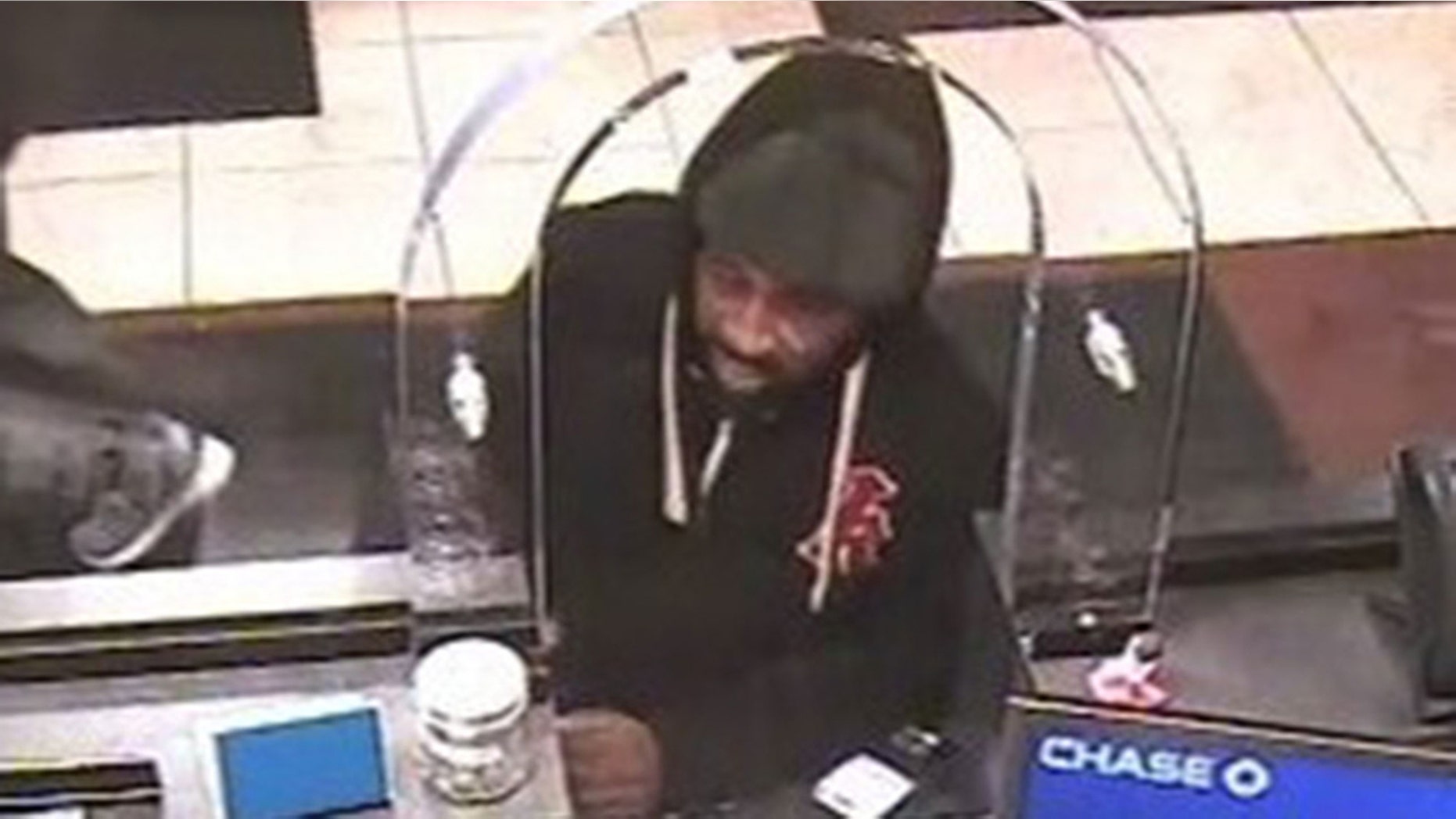 https://www.foxnews.com/us/new-yorks-new-bail-law-springs-bank-robbery-suspect-who-pulls-off-another-heist-cops
https://www.foxnews.com/media/ny-bail-law-under-fire-after-freed-robbery-suspect
https://nypost.com/2020/01/11/serial-robber-released-with-no-bail-then-immediately-robs-another-bank/
https://www.dailymail.co.uk/news/article-7877107/Suspected-robber-targeted-four-banks-released-NYs-no-bail-law-strikes-FIFTH-time.html
note to stupid millenials: old webster's matter. Robbery usually means "armed robbery" whereas burglary usually means "stolen by mischief". however: the man had "threatining note" the bank is in possession of (if handwriting matches) and it is a "credible threat" in the confines of passing to a teller.
"His alleged grand larcenies are classified as non-violent felonies. And under the bail reform law that took effect Jan. 1, most non-violent felonies — including bank robberies carried out without a weapon — are no longer bail eligible, meaning no judge can order him held pending trial." (nypost)
NOT ONE DAMN MILLENIAL REPORTER BOTHERED TO ASK HOW THE "SUSPECT" WAS APPREHENDED (ie, red handed, wearing same clothes, or by "tip"). of course a tip in NYC is a dirty cop who's been robbing banks who needs a fall guy?
The suspect is from South Carolina. None of the reporters bothered asking what business he had in NYC. (buying drugs? visiting relatives? doing robberies?)
IN THE 1990'S, 60 MINUTES NEWS did a full episode on the corruptioin of cops in NY: they would "grill/torture" suspects to get fake confessions. The wrong people were doing time an the people who shoul have been doing time were, maybe, corrupt government workers.