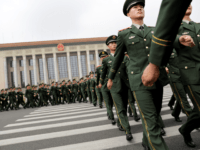 A BBC investigation of Wikipedia found that communist China is manipulating the supposed "online encyclopedia" using techniques such as "mass edits." The investigation found more than 1,600 edits on 22 "politically sensitive" topics such as the Hong Kong protests.
(my experience is that UK is doing it, that BBC controls who is an edit admin: however asians usually hide what they are doing using snowflakes and cover-ups. wiki is UK based and there's no evidence they "ever lost the keys to the chinese")
wikipedia is a heavily trolled website: any truth you post (however firmly proven) will be deleted. many articles explain anything except the topic and never get to the meat - and if they do - the explanation is convoluted.
yet the "fairness" is highly partial, some articles appear to be freely posted without administrator trolling: BUT MOST ARE NOT, MOST ARTICLES DELETE ANYTHING ADDED WHATSOEVER.
also - wikipedia forbids Americans from starting new pages