Indian Retailers Demand Investigation of Amazon Market-Rigging Scandal. USA democrats however, never filed a similar suit for USA.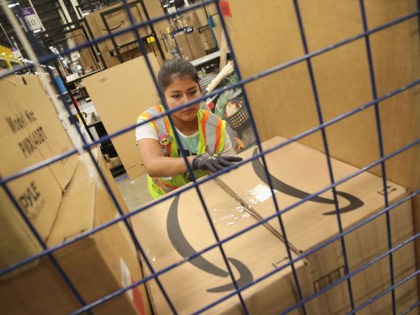 https://www.breitbart.com/national-security/2021/10/15/indian-retailers-demand-investigation-of-amazon-market-rigging-scandal/
A group representing millions of Indian retailers on Thursday demanded a government investigation of Amazon.com following a Reuters report that accused the online retail behemoth of manipulating search results to privilege its own knockoff brands over Indian retail merchandise.
But Pelosi Democrats "have never seen the problem" despite receiving lawsuits they've quashed.
_____________________
In USA you should as a consumer (we have consumer law) decide what and when you want to outsource jobs (buy an import) and when you want to hold your line: on AMAZON.COM that's not allowed. AND IT ALWAYS POINTS TO CHINA which is no coincidence, not a conspiracy, it's planned from Day 1.