You don't need weights. Your body is all the weight that you need. Weight lifters look unnatural and gross anyway. And I say that as a former bodybuilder myself.
The best ways to get a super sexy ripped bod are swimming (especially water polo) or gymnastics.
Look at these guys: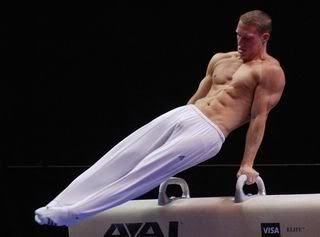 They've probably never spent a day in the gym in their entire lives and yet have far superior physiques to disgusting looking bodybuilders. All they do is throw their own body weight around or swim constantly and they get stacked as fuck while ALSO having very low body fat.
And you don't even need access to gymnastics equipment:
http://www.youtube.com/watch?v=poV3gfxuZH8
There's all kinds of bodyweight workouts out there. Check 'em out.