I've tried Scott's advice to use soil on new grass seed instead of hay: many times many different areas. It did not improve things much: I had a lawn area full of empties (which btw get filled in with weeds). I used 3x as much seed as Scott's said so that wasn't it. I'll now have to use a ton more seed to fill in what was missed using "over-seeding" which totally sucks.
(lawn soil results: ok coverage only if everything is perfect and 1/2 likely to fail: over all a total pain in the ass and little assurance, guaranteed to fail in difficult areas and need repeated attempts)
I later tried straw/hay, 1st time, and got near 100% an area grown just perfect. (note: if you don't use enough it won't work 1/2 as well, need a full but light cover).
HD used to charge $75 for a bail of hay before they stopped selling it
. Now they only sell pine needles which isn't even useful. They only sell lawn soil**
Lowes charges ~ $12 for a bag of straw (500 sq ft, actually probably 250 covered correctly)
(straw results: worked excellent wherever i put down a complete layer of hay and seed: with little soil preparation work done - which counts for something)
also: all articles i know of even a Scott's associate say: once seed hit's soil it's germination begins and if not germinated dies (then why does scoots sell seed premixed with soil???? how does THAT work???)
IT'S VERY TEMPTING TO LOOK AT SCOTTS AND HD AND ASSUME COVERING NEW SEED WITH SOIL IS LEGIT. also: you'd be attracted by that lawn soil costs $2-$7 a bag (way cheaper than HD straw which is $75/bail)
"You can get poor quickly trying to save money!"
MY ADVICE for ffu: don't try to save money, use Straw. you want and need the see you planted to grow. (you have to put down 3x-5x what is recommended for a good cover: seed gets expensive), paying the extra for the straw I fully suggest.
Next Question: Why did HD stop selling straw nation wide? You can be assured farmers didn't stop growing it!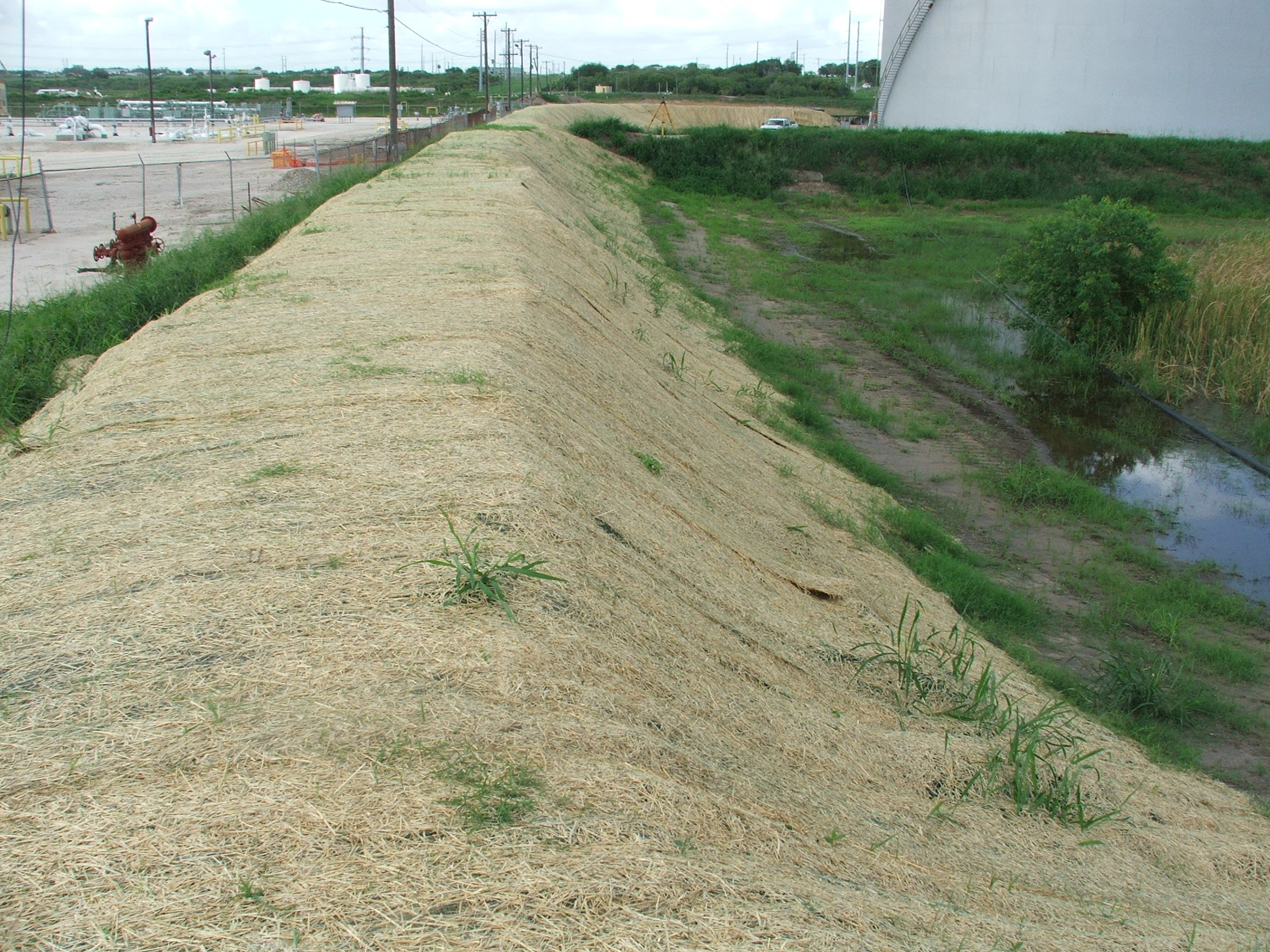 Straw has been a favorite of highway and building contractors - who hasn't seen areas of hay spread while driving down the highway? Home Depot stopped selling it nation wide. Home Depot is run/managed by Californians. They also stopped selling 2.25" clamps for drying hoses selling only 2" (which only fits on NEW installations, strong arm you into buying all new hose/piping)